One of the most beloved leisure activities is skimming through a well-written and constructed book. Almost nothing can beat the relaxing feel of flipping the pages as you feed your mind with the contents of the exciting papers. Books are treasured by readers and publishers, and book value can be seen in the price tags allotted to them. However, there are iconic and rare books that take the definition of valuable books to a new level. Here are 5 rare books that are worth a fortune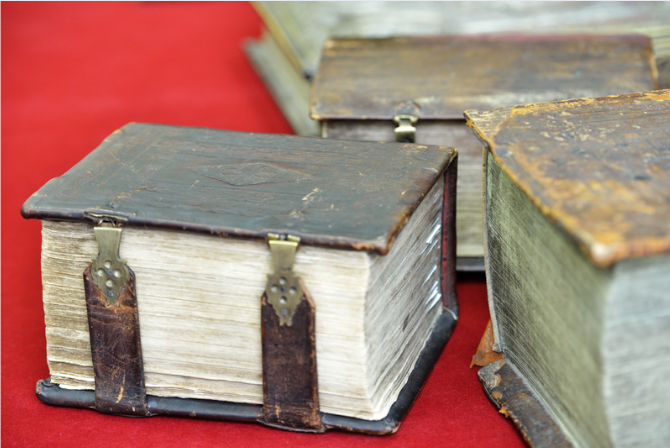 1. Tamerlane & Other Poems
Author: Edgar Allen Poe
We start this list with the very first work of an author who had the honor of writing the book that boasts the biggest rare book sale in America. The amazing feature of this book is the author's completion of the stories in it before turning 14.
To show how rare the book is, out of the 50 copies that were printed, only 12 are said to remain in existence. And talking about value, a $662,500 sale value at an auction should tell you all you need to know.
2. Codex Leicester
Author: Leonardo da Vinci
Who hasn't heard of the great mind honed by Leonardo da Vinci? For it is this great mind that bore some of the world's most revered inventions and drawings, some of which are detailed in the Codex Leicester. And as proof of such value, we should highlight that a sum of $30.2 million was splashed to acquire a copy of this book.
Its owner, Bill Gates, did however go on to make digital copies of the texts and store them in the British library 
3. Birds of America
Author: James Audubon
Penned in 1827 with over 430 illustrations, this hugely adored book is seen as one of the rarest items to grace the book world. 
This bestselling first edition was indeed sold for as much as $10 million and this price can be attributed to the fact that it was 3 feet in length and contained hand-crafted printing plates that depict just how expensive it was to create this book.
4. Action Comics Number 1
We take a detour to the comic world, where we see a copy of the illustration of one of mankind's beloved superheroes – superman – breaking the comic book market. This book sold for over $2 million in 2011, a figure never splashed before on a book of such nature.
There have even been reports of the book being previously owned and stolen from Nicholas Cage only to resurface in the year of its sale in a southern California storage locker.
5. The First Folio Of William Shakespeare's Works
Once upon a time in London, the first edition of one of the works of the greatest writer that ever lived was sold for 2.8 million dollars – a huge sum for a book of such genre. While 750 original copies may not strike as rare, the fact that only a little over 200 copies remain still presents the book as a rare and valuable asset 
Conclusion 
With the introduction of e-books, you don't have to break the bank and the internet trying to purchase a book to read but once upon a time, certain books were auctioned at prices that needed to be seen to be believed. How many of these books do you wish to read?