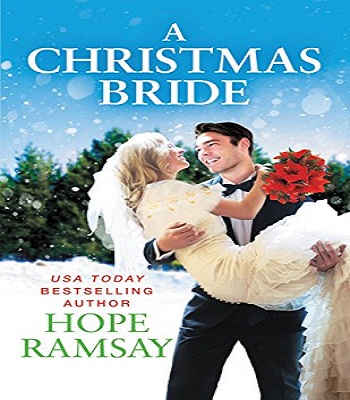 Tis the season in Shenandoah Falls and the first time Willow Peterson has been home in years. But she's determined to fulfill the wishes of her recently deceased best friend and restore Eagle Hill Manor to its former glory-all in time to host the perfect holiday wedding. She just has to get the owner of the historic inn to hire her. Unfortunately, that means dealing with Scrooge himself…
After the death of his wife, David Lyndon has a bah-humbug approach to Christmas. But as December counts down and the wedding planning is in full swing, it's harder and harder to stay immune to the charms of Willow, especially when he sees how much joy she brings his eight-year-old daughter. After a simple kiss under the mistletoe turns into something more, David is hoping he can turn the magic of the holiday season into the love of a lifetime.
Check Out What Readers Said about Kindle/eBook!
"it was a great Getting in the Christmas spirit early like we in America love to do story. It had all the highs and lows of a Christmas romance." By Patricia Sandoval
"I always loved Christmas stories and this was right up there at the top. I enjoyed seeing how the hero and heroine got together." By lcsigns4u
Product Details
Author: Hope Ramsay
Kindle Price: Audible $0.00, Mass Market Paperback $6.03
File Size: 879 KB
Print Length: 336 pages
Publisher: Forever (September 27, 2016)
Publication Date: September 27, 2016
Language: English
ASIN: B01CDDAETI
Text-to-Speech: Enabled
X-Ray: Not Enabled
Word Wise: Enabled
Lending: Not Enabled
Enhanced Typesetting: Enabled
Amazon Best Sellers Rank: #14,515 Paid in Kindle Store